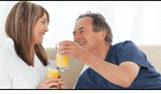 Looking forward to retirement in the near future? Starting to research your options for a new lifestyle? You may be looking for a more urban setting with walkable amenities and no yardwork. Or perhaps your small town roots are calling you home again. Adventurous travelers might consider a move overseas to sunshine, the great outdoors, and a lower of cost-of-living. Here are a few resources to get you started dreaming.
25 Best Places to Retire
Snapshot view. Bellingham made the list.
Active Adult Communities
Search by state, community or zip code.
Top 10 Places to Live in Washington
Sammamish is No. 5!
Small Town Retirement
Walla Walla tops the list with over 100 wineries, award-winning culture, and average home price of $170,000.
Best Affordable Places to Live
Living cheap but living well.
Top Retirements in the USA
Helpful guide outlines economy, real estate prices, and taxes.
Best Places to Retire Abroad in 2015
Ecuador is No. 1 getting top scores in buying, renting, climate categories and others. A couple can comfortably live
in this paradise for just $2,000 a month.
I can find the most qualified real estate broker for you anywhere in the U.S. or the world, and I'm happy to interview brokers to assure the best fit for you. You only have to ask.
I have connections to the very best real estate brokers through my worldwide invitation-only network, Leading Real Estate Companies of the World. It's comprised of over 500 market-leading
real estate firms.